The idea of travel brings with it the promise of exotic places filled with interesting people, and images of glittering beaches and crystal clear water, or adventure, relaxation, or even a family holiday. But that's for those who are able to come and go as they please: one person's exploration is another's exploitation. For many, 'travel' has been 'not quite right' for centuries, bringing conquest and oppression, inequality and ecological disaster, prejudice, and at times walls to keep out 'the other'.
Celebrating ten years of Speaking Volumes,
this anthology is a warning shot, an affirmation, an education …
In forty short stories, poems and essays — by turns wry, gentle, furious, humorous, passionate, analytical and elliptical — these forty writers, new and established, speak volumes, invoking their experiences of outsiderness and their defiance against it.
In this episode we'll hear … 'i am no less' by Michelle Cahill; 'We Wait' by Rafeef Ziadah; and Prologue from 'Abolition' by Gabriel Gbadamosi (voiced by actors Joe Hughes, Danny Nutt, Owen Oakeshott & Rex Obano).
Our guide is actor and author Pauline Melville.
This episode was recorded in collaboration with Speaking Volumes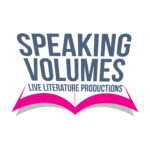 The anthology is available at all good bookshops, or order from Flipped Eye Publishing
Not Quite Right For Us Information
Music composed by Dominique Le Gendre
Narration by Lucy Hannah
Mental Health Resources
How to Access Mental Health Services (NHS site)
Mental Health Australia
Only Human Radio Show
Pink Therapy
London by Lockdown Music & SFX
Opening Credits by Unregistered Master Builder
Music and SFX by Epidemic Sound
'Touching Moments' by Ketsa (Free Music Archive)
Contact details below